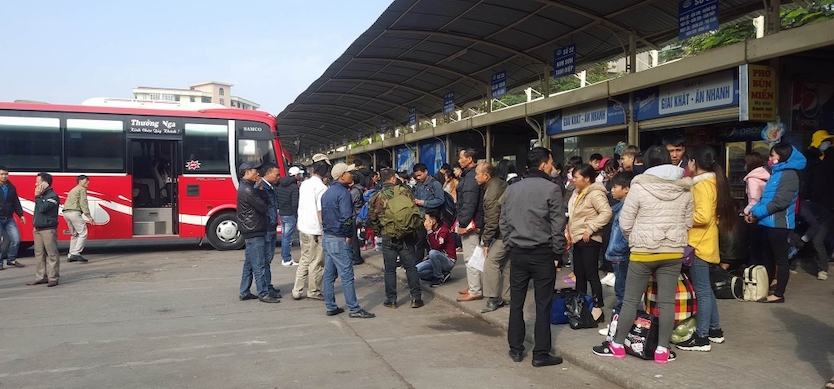 You want to visit Mai Chau, yet don't know how best to get there? No need to look further! Our guide of ways and prices will help your trip more accessible and safer.
You intend to visit Mai Chau, yet don't know how best to get there? No need to look further! Our guides of ways and prices will help your trip more accessible and safer.
Located in the west of Hoa Binh, bordering Moc Chau district of Son La, Mai Chau valley is the top destination of many young people who love the natural beauty as well as the culture of ethnic minorities.
It is a highland district, but it is not difficult to reach. Apart from passenger cars, you can also get to Moc Chau by other means of transportation like motorbikes or car. The article will suggest you with how to buy tickets, the fee as well as the shortest and safest routes. So, make sure you don't miss any necessary information in the guides.
How to get to Mai Chau?
By bus
By motorbike
Bus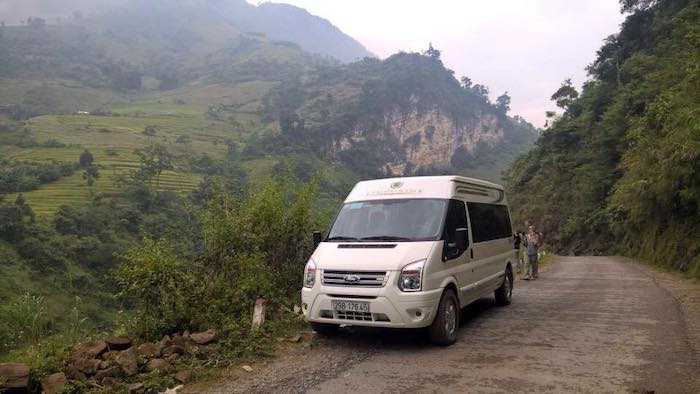 You can go to Mai Chau by a passenger bus
Passenger cars going directly to Mai Chau will drop you off in the district. They depart from My Dinh bus station in Hanoi at 6 am, 7.30 am, 2 pm and 2.30 pm, costing about VND 80,000/guest. The journey takes around 4 hours.
Alternatively, passenger cars to Hoa Binh leave Hanoi every 15 minutes between, and from Hoa Binh bus station, there are regular buses to Mai Chau.
The bus might drop you off in Hoa Binh bus station, but if you make it clear that you're heading to Mai Chau, they will continue to bring you to the right place and point you in the correct direction.
From Mai Chau, it's about 2-3 kilometers walking, or you can pay VND 20,000 on a motorbike taxi to go to the villages.
Another option is catching any bus leaving to Son La or Dien Bien Phu which will pass by and drop off at the Tong Dau junction, about 5 kilometers from Mai Chau. From there, a motorbike taxi will cost you about VND 50,000 or more to get there.
You should prepare thoroughly because some people found it's tricky to buy a ticket from My Dinh station. Also, you can have trouble with overpaying.
Passenger cars going back directly to Hanoi depart from the bus station in the district. You can ask your guesthouse to buy tickets for you.
On our last visit, the buses informed us that they went back to Hanoi from Lac village at 11:15 am, 1 pm, and 3 pm. However, it could change regularly so you'd better not rely on it.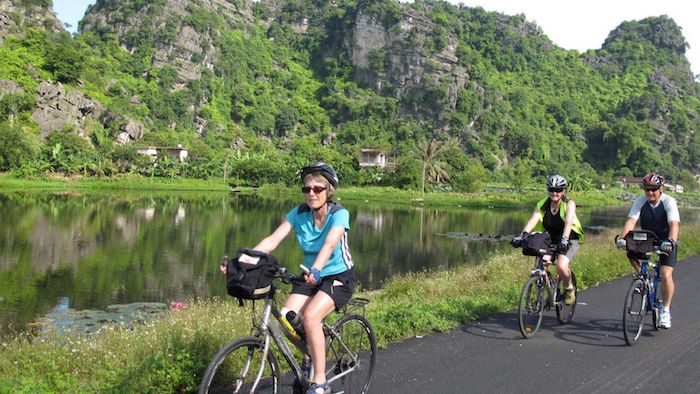 Biking in Mai Chau
If you don't want to go to the bus station in Hanoi, head to the Tong Dau junction and look for a minibus to buy tickets to get to Mai Chau, passengers tend to wait in front of Tuan Anh restaurant which passes the Petrolimex gas station on the road to Moc Chau. The minibus will come every half hour or longer.
For both buses from the bus station and Tong Dau, let's prepare to pay VND 100,000 to get to either Hanoi or Son La. You might have some bargaining power if you catch a bus at the bus station, but that depends on how long you're willing to wait for the next bus.
Motorbike
If you're keen on traveling by the motorbike, the route from Hanoi to Mai Chau is ideal for you that it has some stunning stretches through villages, along mountain roads, and the views over the surrounding paddy fields, limestone mountains.
The final stretch, coming into Mai Chau, is particularly jaw-dropping. However, take notice that before getting to the more pleasant areas, you'll have to endure the busy, noisy, and dusty highways.
Despite the relatively short distances that Mai Chau is 139 kilometers from Hanoi and 66 kilometers from Hoa Binh city, the trip from Hanoi to Mai Chau can take around 5 hours.
Getting around
If you're staying in Mai Chau district or one of the villages here, you can quickly get around on foot. But if you want to travel to further fields, Mai Chau biking tours are the best idea. You can rent bicycles in the villages at VND 20,000VND/hour. However, it's possible for you to negotiable for a longer rental time at a more reasonable price.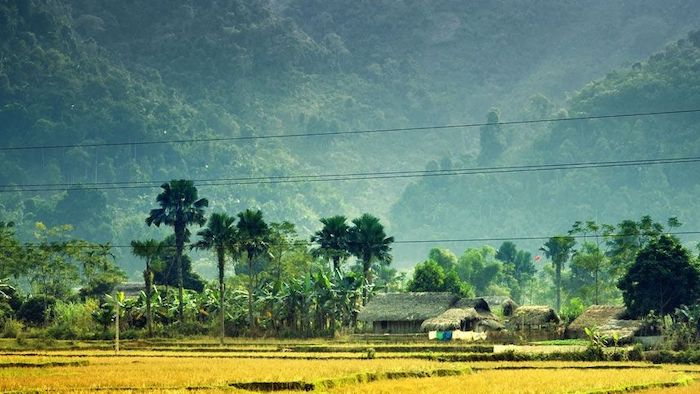 The scenery in Mai Chau
Mai Chau taxies are available (0218 386 8788) if you need to get back to the main road yet can't find a motorbike taxi.
Hopefully, our detailed guides of ways how from Hanoi to Mai Chau will provide you useful information, helping save your time to explore the beautiful valley of Mai Chau. If you need further information, don't hesitate to let us know and feel free to contact us. Please like and share the article with others. Thank you.