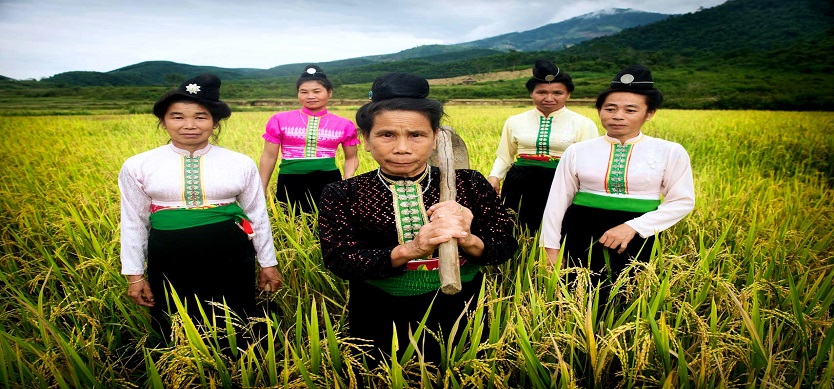 Traditional clothing of Thai People in Mai Chau - Thai women are beautifully adorned in short and colorful blouses, accented down the front with lines of silver buttons in the shapes of butterflies, spiders, and cicadas. Their blouses fit beautifully with their tube-shaped black skirts. The bell is a green colored silk band. They wear a key chain around their waists.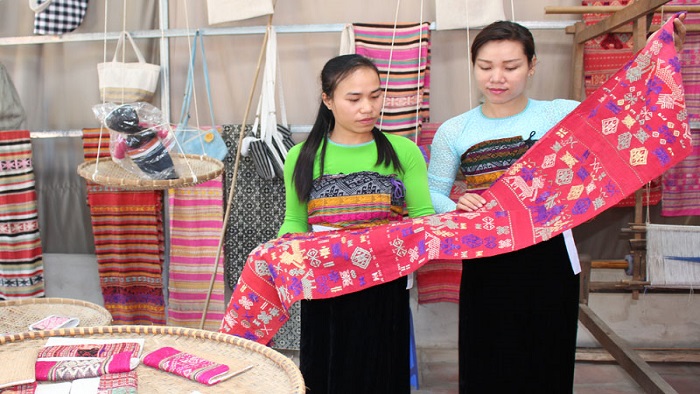 Traditional clothing of Thai People in Mai Chau
On festivals occasions, Thai women can wear extra black dress, with an underarm seam or like a pullover which has an open collar, thus revealing the silver buttons inside. With Mai Chau valley tours, you will have chance to wear beautiful dresses of Thai people.
The black dresses are nipped at the waist; include large shoulders and decorative pieces of cloth that are attached to the underarms or to the front of the shoulders in a manner similar to the White Thai. Black Thai women wear the famous pieu shawl with colorful embroidery (Khan Pieu).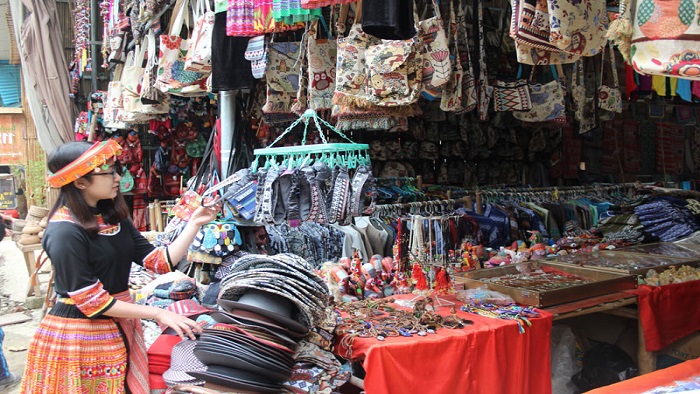 Traditional clothing of Thai People in Mai Chau
Thai men wear shorts with a belt; a shirt with an open collar and two pockets on either side. White Thai men have an additional upper pocket on the left and their collar is fastened with a cloth band. The popular color of all clothes is black, pale red, stripped or white colored.
On festivals people wears long black dresses, with split underarm seams and an internal white blouse. A head turban is worn as a headdress, around the carrier's forehead; at times, pack horses are used. Along large rivers, the Thai are famous for transporting goods and people using swallow-tailed boats.