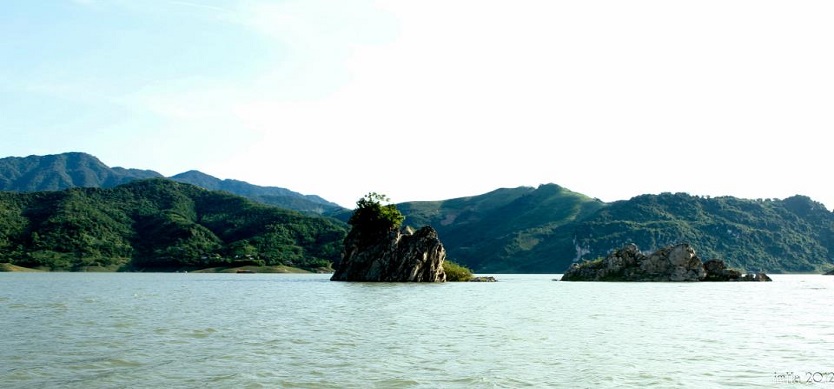 Thung Nai belongs to Cao Phong district, Hoa Binh province. It is far about 25 kilometers from Hoa Binh and 110 kilometers from Hanoi. The name 'Thung Nai' appeared because this valley has many deers who comes to place. The name 'Thung Nai' no longer appears on the tourist map, but it is becoming an exciting destination for those who want to explore the wilderness. Thung Nai has rustic and grandeur beauty, a sparkling scene in the middle of Da River.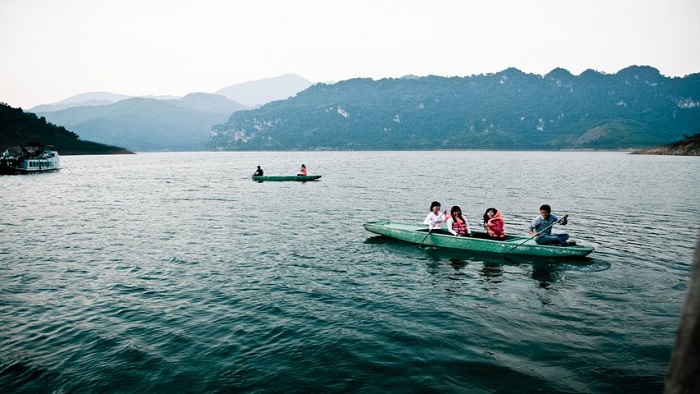 Visit Thung Nai, Hoa Binh
As a commune of Cao Phong district, Hoa Binh province, Thung Nai is known with Ba Chua Temple, Thac Bo cave, Bo Grotto, Mu village and floating island. This is the place of many communities with the main people is the Muong. The primary vehicle is boat or canoe. People here exchange at Bo Market. The market is only opening in the morning.
Thung Nai has Thac Ba temple, the queen governs the area of the northwest, and the upper back is the Muong-Hoa Binh, Thai-Son La… When finishing hydropower, the water of Da river floods valleys, which creates small islands, is very beautiful. Here, residents are mostly the Muong. This is one of the famous lands of the Muong in Hoa Binh- Muong Thang.
The way to Thung Nai following the port of Binh Thanh, along the Da River, winding up and down with more than 10 kilometers, tourists will come to the center of town, and there has a large marina.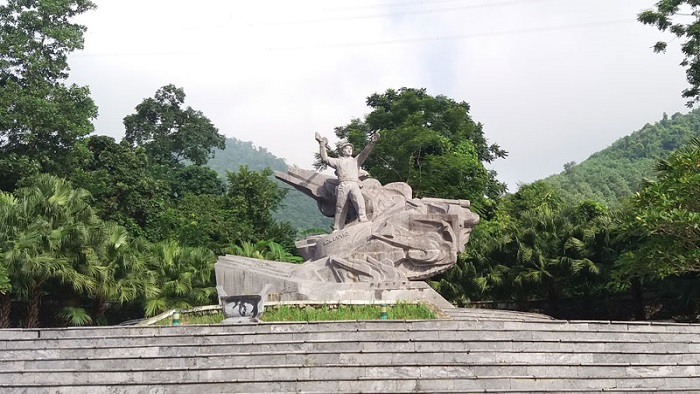 Visit Thung Nai, Hoa Binh
In Thung Nai, there have a lot of spots to explore and relax. If tourists want to hike forest, they will discover Mu village- the village of the Muong in the valley between the lush forests. Besides, they can visit wilderness caves in Da River or float on the waves in La Vong.
Thung Nai eco-tourism is invested and managed by Vinashin- Hoa Binh Corporation, located in the port of marina to visit Bo waterfall. From the port to Ba Chua Temple, it only takes 30 minutes. Sitting on the boat, you will lose in the stone islands of a natural gift. There have many strange shapes on this island.
From Thac Bo Temple, tourists can go to Ngoi Hoa temple; there was quite pristine Muong; due to the terrain the villages separate from the outside, the only way to travel is the boat. Although it is far about 20 kilometers from Da River, there has not electricity. Especially, tourists can stay home with the Muong and enjoy Muong pork. Thung Nai eco-tourism zone hopes to give you a memorable holiday with exciting activities and services.
For more information about Mai Chau Hoa Binh, you can visit our website. If you have any questions, feel free to contact us. Share this article with others if you find it helpful. Thank you