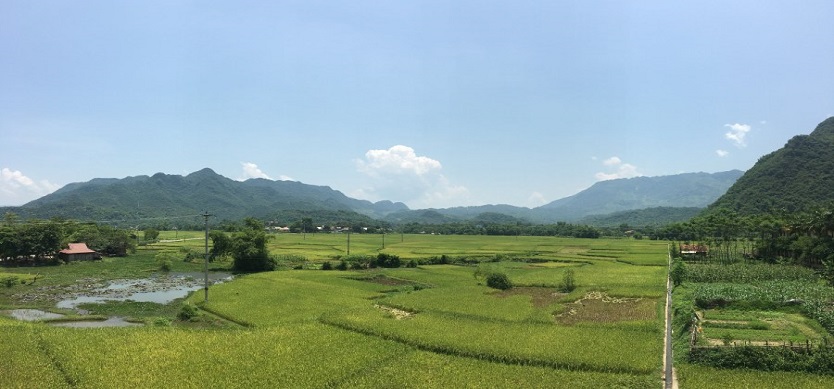 You 're planning your trip to Mai Chau with your family and friends without booking a package tour. However, lacking experiences and preparation will increase the cost of your trip. This article will help you save a lot of money and have an unforgettable trip to Mai Chau.
Self-sufficient trip
The first thing that you have to consider when traveling is the vehicle. It's good if you have your own car. However, you have to know about the road and some notes when traveling by car to Mai Chau.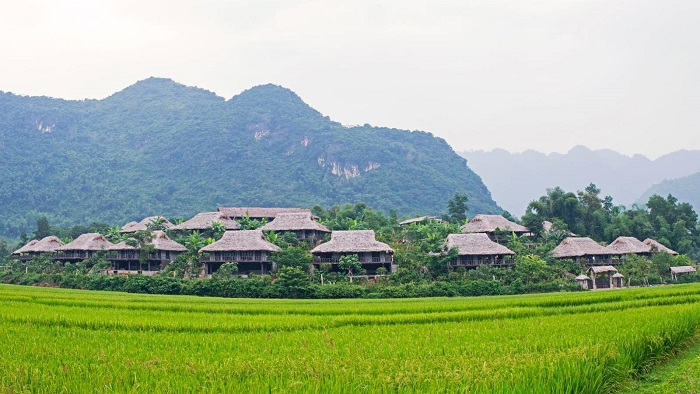 What to prepare for a budget trip in Mai Chau
If you rent a car with a driver, you should book a car for those who often travel to the Northwest because if you rent a car from an amateur company and do not know the road well, the Mai Chau day tours will take longer and make you tired.
The mountain route requires drivers to have experienced and familiarize the road. You should also check the car carefully and ask companies to provide the new car. It's terrible if the car breaks down on the way to Mai Chau.
The renting price depends on the type of vehicle and the time you travel. Normally, the 29 seat County car costs from 4 million to 4.5 million vnd at weekend for Mai Chau tour 2 days.
Where to stay
Tourists like to stay in stilt house to feel the feature of Mai Chau. There are a lot of tourist villages that offer friendly homestay service but the best one is in Lac Village (includes Lac Village 1 and Lac Village 2. The price and quality are different.
You should choose some crowded stilt house such as House number 19, 29, 09 and 70. These houses are prestigious so they offer the better quality of services.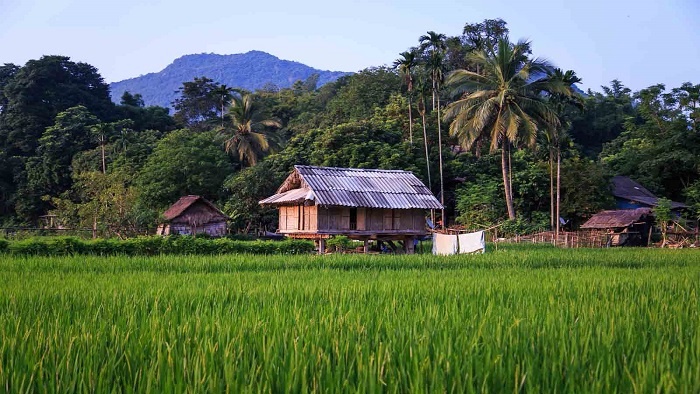 What to prepare for a budget trip in Mai Chau
The price to rent stilt house ranges from 30.000 vnd to 50.000 vnd. One house can accommodate about 25 – 40 people. If you travel in a small group, the owner will require you to rent all the floor at the price of 500.000 vnd – 800.000 vnd.
If you don't want to stay at stilt house, you can choose hotel or bungalow.
The bungalow is the traditional house made of bamboo and wood that have private rooms and bathroom with water heater.
The hotel room and bungalow rates range from 600.000 vnd to 1.500.000 vnd depending on the quality. At the weekend, there are a lot of tourists coming here, so you should book the room in advance.
What to eat
You should eat at the stilt house because the price is reasonable and the food made by Thai people is very delicious. The price is counted by the tray. A tray for 6 people is about 600.000 vnd to 900.000 vnd.
If you eat the same menu at hotel or resort, the price will be much higher.
There are other fees such as hiring art staff, campfire, speaker and scenic tickets.
The cost of for one-hour art show is about 800.000 vnd that includes traditional Thai, Muong, Mong performances. The last activities are often dancing and drinking "can" wine.
Taking a package tour
To plan for a 2 days 1-night trip, you have to prepare many things. Sometimes, it takes you a lot of time.
The simpler solution is to book a tour package from tour operators. However, not all companies are as good as the price. There are companies that offer a quite high price but the service is very bad or there are many companies offer reasonable prices but the service is not good.
Some good tour operators you can refer:
Maichautourist
This is the prestigious Mai Chau tour company located in Mai Chau. Their services are very good and professional. In addition, the local guide team is very enthusiastic and humorous.
A 2 day 1 night tour that the company offers is about 550.000 vnd to 650.000 vnd per person. Maichautourist is offering a voucher worth 1.000.000 vnd for groups of 25 guests or more.
Ione Tour
It's a new company offering tours in Northwest, majoring in Mai Chau. One small detail is that they can not organize tours or requests from customers, they will send MaiChauTourist help organizations on their behalf.
Pystravel
The strength of the company is the tour to Co To (you can easily see on their website) but they also organize tours to the Northwest. The price is quite high but the quality is equivalent to MaiChauTourist.
Anyway, you should choose the suitable agency for both price and quality and do not forget to ask them to commit the service in the contract so that you don't have to worry about service during your trip.
Hope that our suggests can help you to prepare well for your trip to Mai Chau. For more information, you can visit our website. If you have any questions, feel free to contact us. Enjoy your trip!