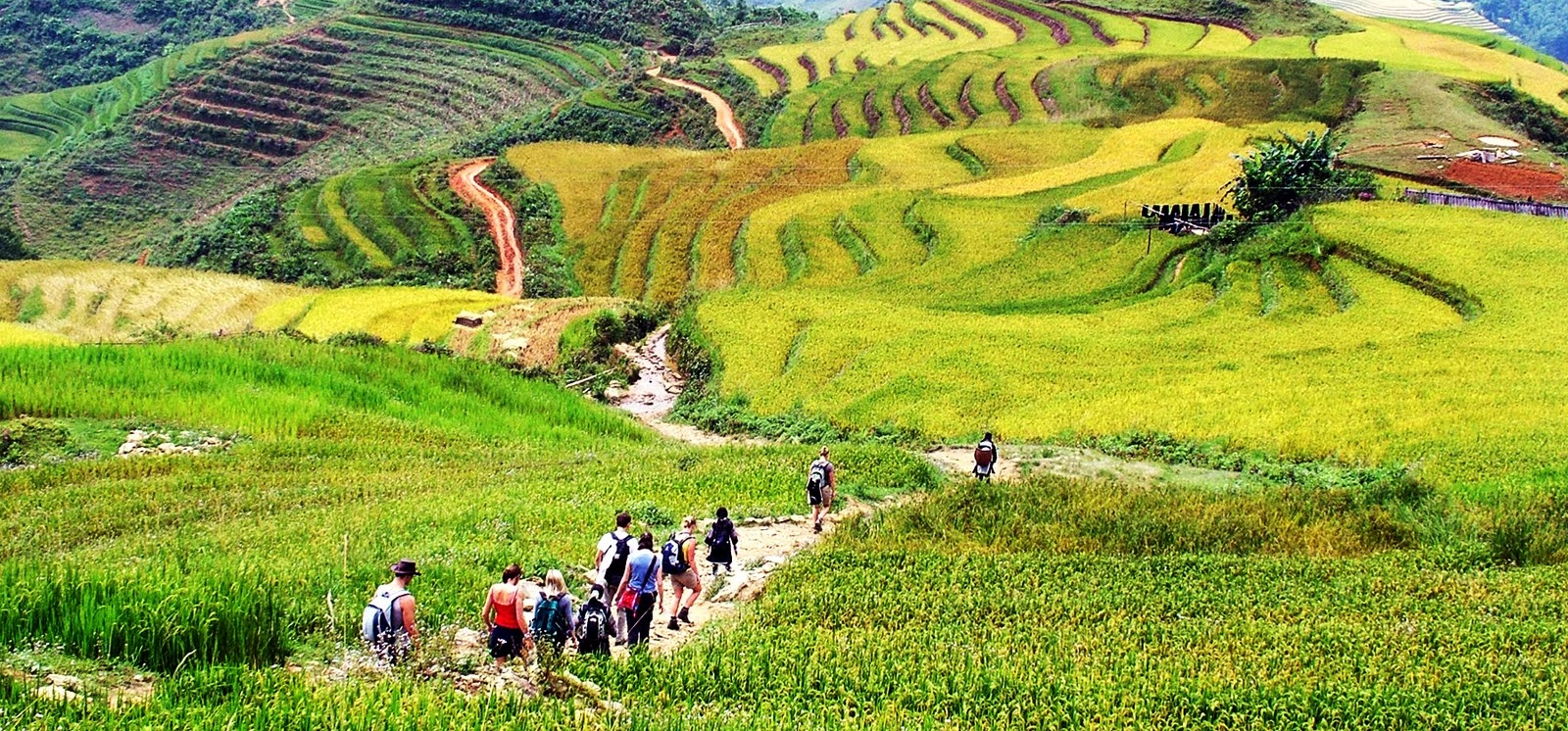 After driving into the hill country for 5 hours from Hanoi, we arrived at Mai Chau - a beautiful mountainous land. We then went walking through the countryside, passing villages where the Black Thai people live. All along the way, we met children who came out to see us.
The first impression with Mai Chau
Our guide had got us to buy bags of sweets to give them (great for their teeth), not many adults because they all went into the fields and forests to work. Some women were using sewing machines to make beautiful colorful clothes. It was a great interesting walk. Pigs crossing the road, hens, and chickens everywhere.
Guides for hiking in Mai Chau
Where to hike
The most popular package is the overnight trip to Mai Chau, walking around Lac and Poom Coong village. This is an easy walk that can fit both adults and children.
We recommend you taking a 3 day trekking tour that offers the chance to visit some remote Thai villages, and to experience the slow life. Some of these villages are Ban Buoc, Cun Pheo, Hang Kia…are inhabited by the Thai and H'mong people.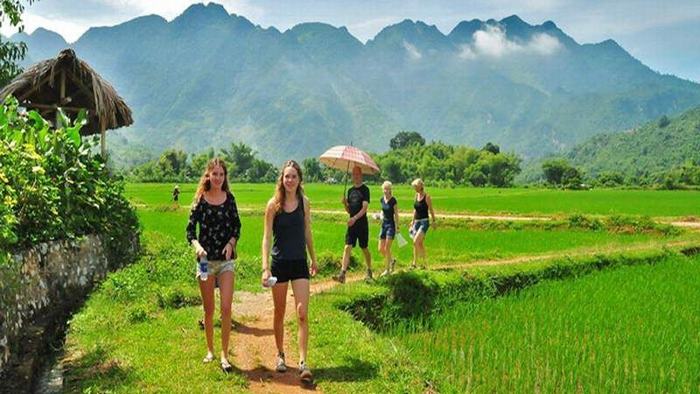 Hiking in Mai Chau
Those who are interested in more challenging trek can take the 4,5,6 or 7 days tour that starts from Hang Kia, taking you through Mai Chau valley up to Pu Luong Nature Reserve or Cuc Phuong National Park.
The best time to hike in Mai Chau
The climate of Mai Chau is tropical monsoon like the other places in northern Vietnam. The average annual temperature is 18°C with a maximum of 29°C in July and a minimum of 16°C in January.
The best weather extends from late September to early May with temperatures ranging from 15°C to 30°C.
It can be quite cold during the winter from November to the end of February. From June to September, it is hot with stronger breezes and higher humidity. The temperatures are warmer in this time, varying between 28°C and 38°C.
Late September, October, early November, February, March, April, and early May are the best months to hike in Mai Chau. In December, January and sometimes February, the weather can get pretty chilly. However, the stilt houses have no shortage of fluffy blankets to keep you warm at night; staying cool in the summer, however, is more of an issue. The stilt houses usually have fans but even then so they can get uncomfortably hot between June and September. In addition, these months are the rainiest, which makes outdoor exploring more problematic.
Mai Chau scenery
There is a market on Sundays which brings together different minority groups from the surrounding area, but given the higher numbers of weekend tourists, this is not necessarily a reason to time your visit for a Sunday.
We hope that with our guide below, your trip in Mai Chau will be unforgettable with extraordinary experiences. You can visit our website to get further information about other tours in Mai Chau. Share this article with others if you find it useful. Have a nice trip!