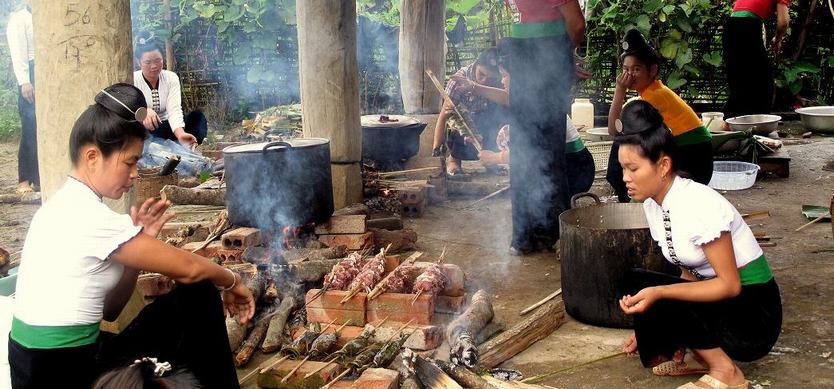 I have to start with an apologize cause I don't have much linguistic inspiration for the moment. I am too busy with my project of a documentation corner, (I will tell you later about that).
My experiences in Mai Chau
But I don't want to keep the pictures that I made in the peaceful valley of Mai Chau.
So just a short story
Mai Chau was on my priority list since the beginning… if you know me a bit then you won't be surprised that I was immediately excited by reading " get real experience by staying at a stilt house with the local family"… last Friday I finally "created" some time to get this experience…
The journey from Mai Chau was a challenge and a test for my patience and survival skills. First was the bus, then a motorcycle to catch another bus, being kicked out in the middle of nowhere and with people around me that were showing me only three fingers ( 3 kilometers, right). I then started to walk, took a ride on the back of a cycle when I was tired, bagged a girl to help me to catch a taxi. I walked again, the lady followed me and picked me up and brought me the next village (3 kilometers but not Mai Chau) and there I found a man that wanted to bring me to Mai Chau on the back of his Xe Om (motorbike), a trip in the dark through the valley and the mountains of more than an hour!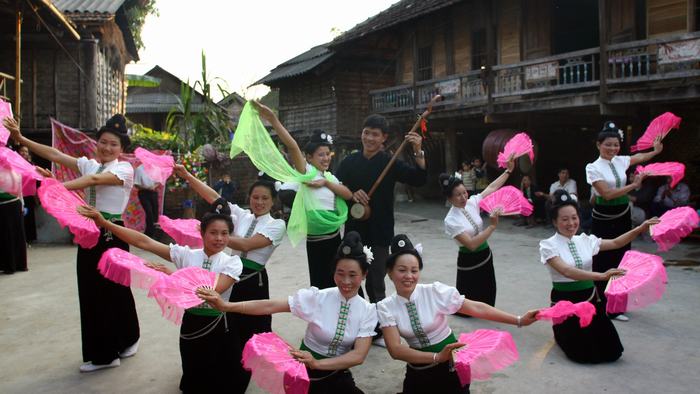 Traditional dance of Thai people
But, don't worry… everything under control and I reached Mai Chau, booked my coconut carpet on the floor in the house of a local family … the beginning of an amazing experience!
The valley is a source of peace and quietness paddy fields all around; the people still live in stilt houses, and the mountains keep the beauty as a treasure.
It is one of my favorites in North Vietnam!
Find more information about Mai Chau village tours via our website. If you have any questions, feel free to contact us. Have a nice trip!