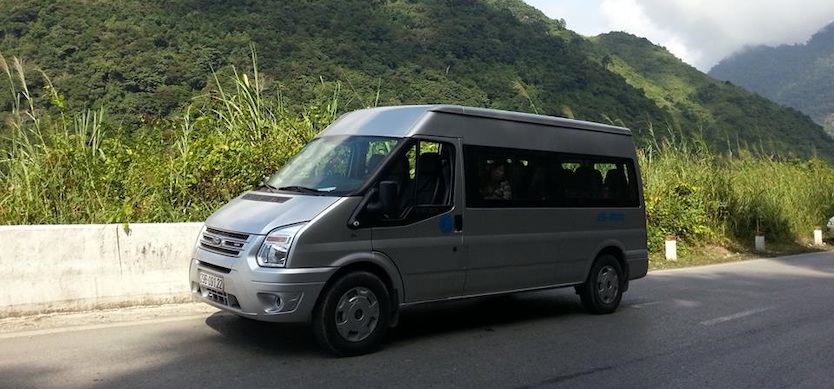 Are you still confused about which best ways you can go on a Mai Chau trip? If you're able to drive, renting a car is an excellent choice. Let's see the tips here.
Recently, many individuals and organizations often rent cars to Mai Chau at the weekend or on holidays. However, some trips are not as expected because of the poor quality car hire due to lack of experiences. This article will help you avoid the mistakes and have a good trip at a reasonable price.
It's okay if you can negotiate to rent a car. However, you should be careful with the cheap offers because it can be an old car and lack of safety during the trip.
Tip 1: Negotiate
Reference prices of route Hanoi - Mai Chau below will help you negotiate a reasonable price with the agent.
4-seat car (2 days): 2.000.000 VND
7-seat car ( 2 days) : 2.500.000 VND
16-seat car ( 2 days) : 2.900.000 VND
29-seat car ( 2 days): 3.200.000 VND
35-seat car ( 2 days): 4.300.000 VND
45-seat car ( 2 days): 4.600.000 VND
Itinerary Hanoi - Mai Chau is at least 160 kilometers long. During the journey, if you encounter a poor-quality car or difficult drivers, it will affect the atmosphere. Hence, it's necessary to check the car yourself before renting and negotiate depending on the rental market price to ensure safety and service quality.
Tip 2: Check the car carefully before renting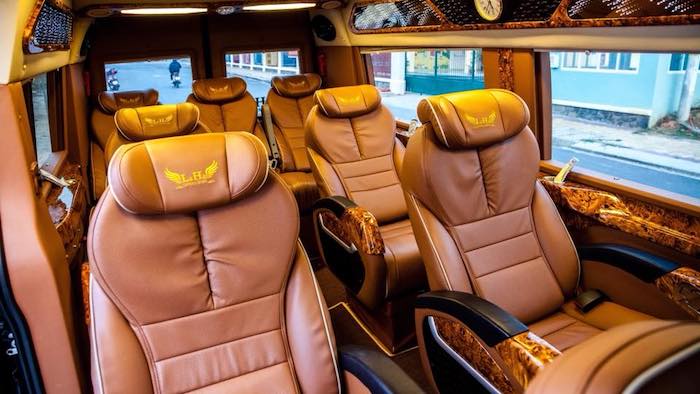 There are many cars providing luxury services for you to go to Mai Chau
To be safe, you should request the agency arrange the driver that has experiences about Hanoi – Mai Chau route.
Also, when renting a car, it must have a contract between two parties. In particular, the information should be provided on the subjects, type of vehicle, price, schedule, rights, and responsibilities of the parties. You should require specifying the license plate number if possible. It is best to sign the contract after checking the car yourself.
Tip 3: Book in advance
When is the suitable time to rent the car?
It depends on when you organize the tour. The best time to visit Mai Chau is from October to December and from March to April. At that time, the valley will be covered with flowers and festivals, so the number of tourists will increase dramatically that makes renting car become more difficult.
Therefore, you should book the car for at least one week in advance at the peak seasons and 2-3 days at the weekend. If you book near the day you depart, you will have to purchase a higher fee of 15-30%, and maybe the car is not as good as desired.
Tip 4: Put the penalty into the contract
Just in case that the car owner doesn't provide the right type of car or the handover is not on time, you should put the penalty into the contract. Thus, you can ensure your right as well as the right schedule of your trip.
Tip 5: Have a clear itinerary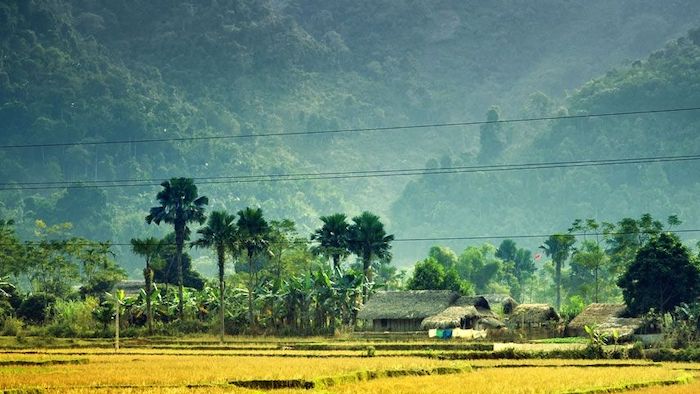 The poetic scenery in Mai Chau
We often want to visit many destinations when traveling, but coming to too many places in a short time can make visitors tired.
To ensure an exciting trip, you should choose some impressive places and spend time relaxing, exploring the cuisine. Some must-see destinations when traveling to Mai Chau are Thung Khe pass, Lac village, Mo Luong cave, and Chieu grotto.
If you want to take a Mai Chau tour 3 days, this is the suggested itinerary.
Day 1: Hanoi – Lac Village
6.30 AM: Depart from Hanoi
7.30 AM: Stop to have breakfast in Xuan Mai
9.30 AM: Arrive at Thung Khe pass, take a break, take photos, and enjoy corns, bamboo-tube rice
11.00 AM: Arrive at Lac village and have lunch
1.00 PM: Visit Mai Chau villages of Thai people: Lac village, Pom Coong village, Nhot village, and Van village
6.00 PM: Back to the stilt house and have dinner
7.30 - 8.30 PM: Watch Thai dancing, fire camping, and sing
Overnight at stilt house
Day 2: Lac village – Hoa Binh lake
8.00 AM: Have breakfast and head to Hoa Binh lake by motorbike
9.00 AM: Arrive at Ba Khan - Hoa Binh lake, fish
11.00 AM: Have lunch
1.00 PM: Swim in Go Lao waterfall
3.00 PM: Back to Lac village
Have dinner and overnight at stilt house
Day 3: Trekking to Thai Villages
7.00 AM: Have breakfast
8.00 AM: Trekking to Thai villages: Na Mo, Na Meo, Xam Pa, visit terrace paddle fields
11.00 AM: have lunch
1.00 PM: Back to Hanoi
Some notes when traveling to Mai Chau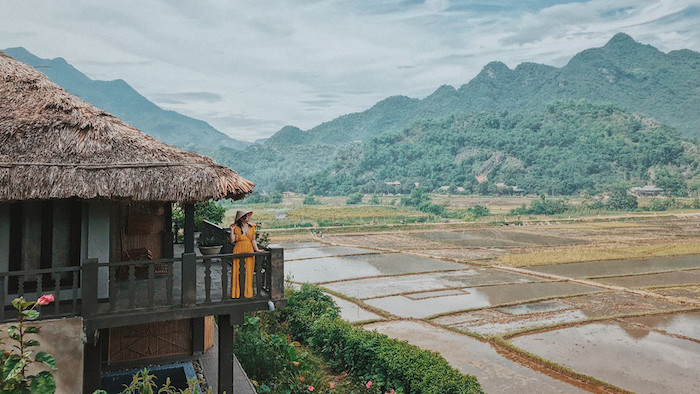 Have a wonderful trip in Mai Chau
If you go alone, the most suitable way is traveling by coach. You can depart from My Dinh, Giap Bat, or Yen Nghia Bus Stations. The ticket price is about 80.000 VND.
If you travel in a group, you can contact the car owner to pick you up. You can also negotiate the price.
If you take Mai Chau tours Vietnam, you should choose the company with high-quality coaches (Ford Transit or Mercedes Sprinter). Foreign tourists often use this service.
Typically, the tour bus often has break time to take photos at Thung Khe pass and buy some souvenirs. Thung Khe is also the place where you can see the panoramic view of Mai Chau.
Hope that our suggestions can help you when planning your trip to Mai Chau. For further information, please visit our website. If you have any questions, feel free to let us know. Have a nice trip!